Australasian Society of Diagnostic Genomics (ASDG) 2019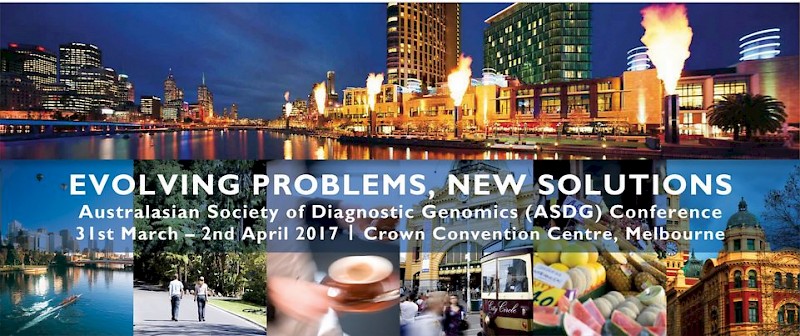 The Australasian Society of Diagnostic Genomics invites you to its inaugural Interim Scientific Meeting in Melbourne on March 31st to April 2nd 2017.
The meeting will be held at Crown Convention Centre, located on the popular Southbank. We hope the meeting will be engaging, interesting, and inclusive to all in the expansive field of Diagnostic Genomics.
The theme for the meeting is 'Evolving problems, new solutions'. We will look at how new technologies are being applied to existing genetic problems – which continue to evolve as we get more information from new technologies.
Our Australian partner company Carl Zeiss Pty Ltd. will act together with MetaSystems as a sponsor of the event.
Link to Event Website
Date:

from Mar 31, 2019 until Apr 2, 2019
Location:

Crown Convention Centre
Melbourne, Australia