European Cytogenomics Conference (ECA) 2019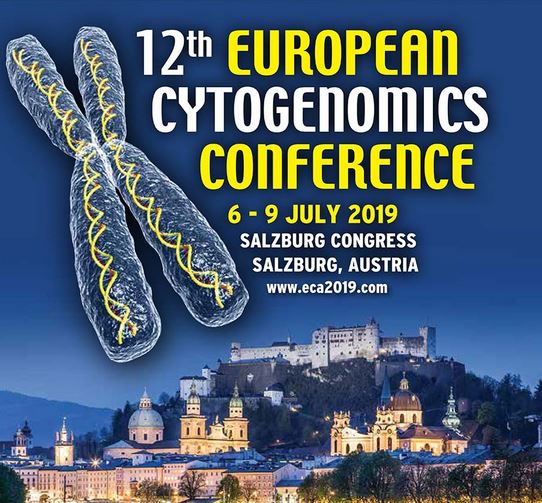 The 12th European Cytogenomics Conference focuses on presentations about the rapid advances in the interlinked fields of cell and molecular biology, genomics and cytogenetics. The choice of topics and speakers, inspired by collaborative work between disciplines, includes a mixture of talks on technological advances in the field, and talks exploring new concepts in cytogenomics of humans, of non-human animals, and of plants.
The 2019 conference is renamed from 'cytogenetics' to 'cytogenomics' in recognition of the fundamental unity of rules governing biological phenomena - tumor evolution and species evolution, for instance, share the same Darwinian concepts of fitness and natural selection. There are many opportunities for poster presentations between the sessions and in some of the open Working Group meetings on Saturday afternoon.
Date:

from Jul 6, 2019 until Jul 9, 2019
Location:

Salzburg Congress, Austria