Two-day Hands-on FISH Workshop
Apr 17, 2023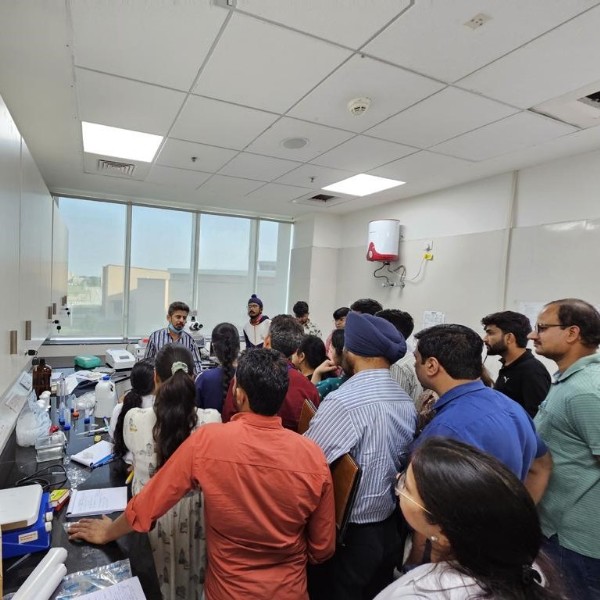 MetaSystems India participated in a two-day hands-on FISH workshop on April 4-5 with the topic "Bench to Bedside- Translating Research from Laboratory to patient care". This workshop was organized by the Department of Pathology/Lab Medicine, AIIMS Bathinda, India under the guidance of Professor Manjit Kaur Rana, Additional Professor and Head, Department of Pathology.
The team of MetaSystems India and AIIMS provided extensive training on FISH procedures to the participants. We demonstrated the DNA FISH Probes, including XL BCR/ABL1 Plus, XL t (8;14) MYC/IGH, XL IGH BA, with image acquisition and processing on a Zeiss Axio Imager Z2 microscope with MetaSystems' software.
Our Indian colleagues enjoyed the opportunity to expand their network and build new relationships.
Want to know more about DNA FISH probes?
Contact us through our website!